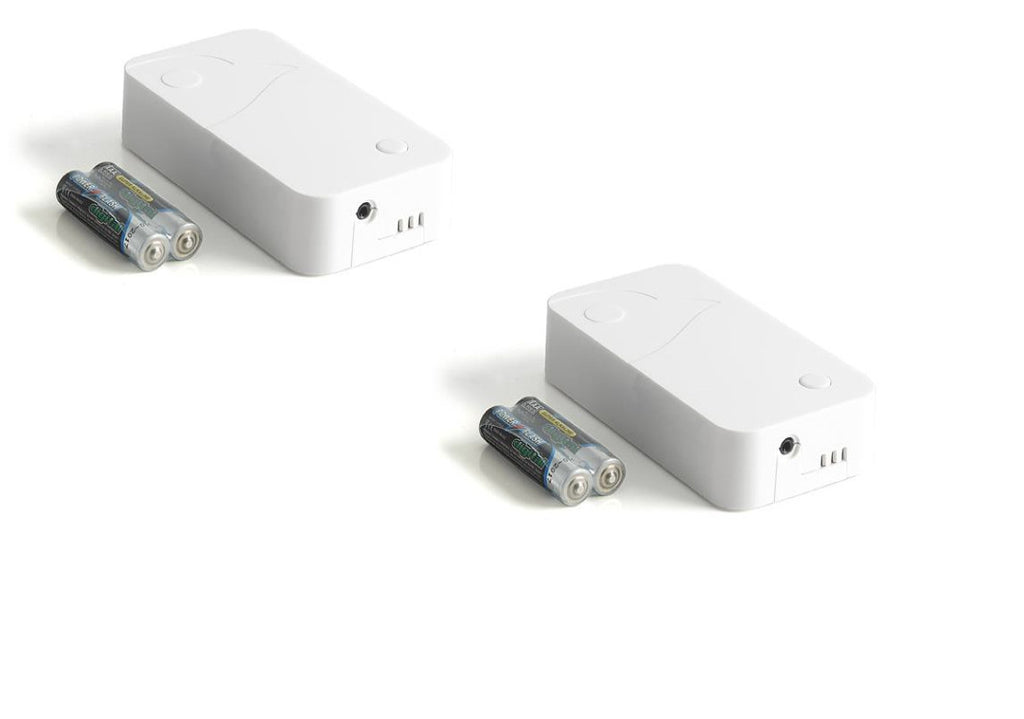 T/H Wireless Sensors x 2 Pack
€186.25 (Inside EU)
€149.00 (Outside EU)
Taxes will be added or deducted when selecting country on check out
Sensorist Home & Hobby Sensors are wireless devices that measure temperature and humidity, and you can place them where you want to collect data. They are wireless and run on 2 x AAA batteries so they are easily replaceable. 
Our sensors are not waterproof, so if you place them outside, make sure they do not get exposed to rain and hang them under cover; e.g., a roof. Our sensors have the ability to have a probe connected to them through a mini jack in the bottom, as well as a keyhole in the back, so they can be easily hung up.
Your T/H Sensors x 2 Pack comes with the following:
2 T/H Sensors

4 x AAA Batteries
You can use your Sensors in any environment, where you want to measure temperature & humidity
In a garage 
Yoga center
Storage (keep your old comic books from fading)
Monitoring a terrarium for exotic pets
The temperature and humidity monitoring possibilities are endless!
You save by buying your T/H Sensors in a 2 Pack, compared to purchasing the sensors separately.
We ship every day and offer 14 days full money back guarantee - no questions asked
CE and FCC certified for use in all of US & EU