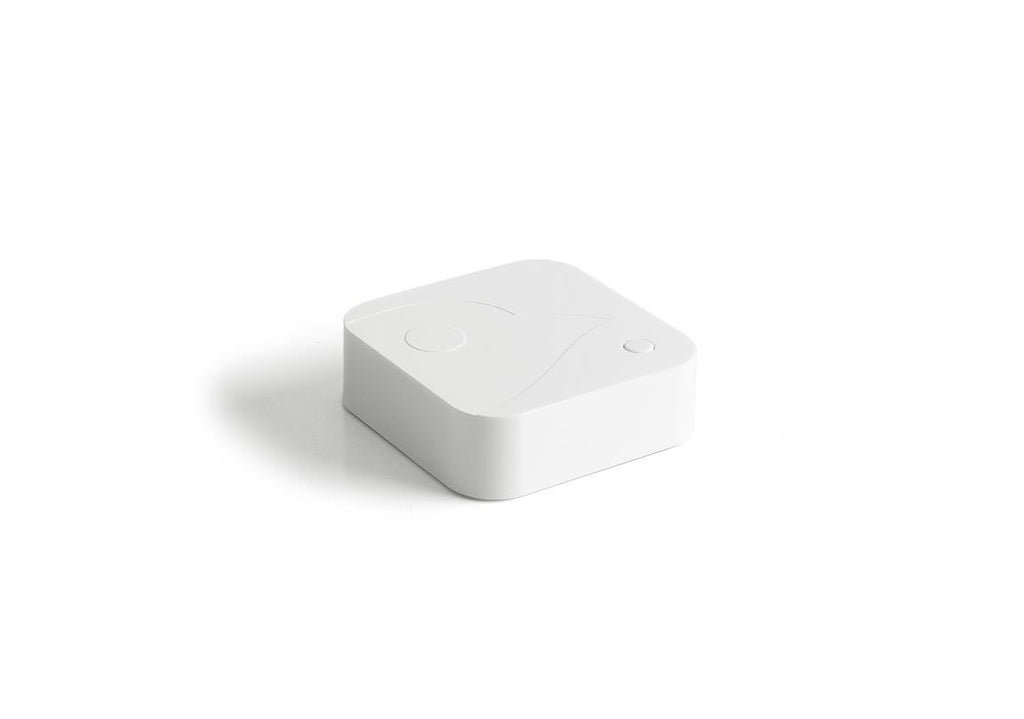 Gateway
€218.75 (Inside EU)
€175.00 (Outside EU)
Taxes will be added or deducted when selecting country on check out
Your Home & Hobby Sensorist Gateway comes with the following:

Ethernet cable
PSU - If you live in the US, UK or EU, we will provide you with the correct PSU. If you live outside of these areas, we will provide you with the EU PSU version
The gateway connects to power (we supply the correct Power Supply Unit for your country) and to your home network, and from there to the Internet. The gateway receives wireless communication from the wireless sensors within 100 meters/328 feet without any problems - even longer outdoors. You normally just need one gateway, but if your sensors are spread out over a huge area (outside of 100 meters) or if you have several physical locations (other homes; e.g., summer house), then you will need more.
You can get our gateway through different packs or you can always buy one separately if you want to monitor temperature and humidity in an other environment, e.g, a summer house.  
Specifications
Sampling frequency: 15 minutes.
Temperature: From -35°C to 60°C: ±0.5°C. @20°C ±0.25°C.
Low power usage and long battery life (>2 year).
CE and FCC certified.
Features
Easy setup - no wizard needed.
Free App + free cloud service.
Custom alerts when temperature/humidity goes above or below your custom thresholds.
Notifications through email or push messages.
Design
Beautiful and modern scandinavian design.
Small size: Sensor 100mm x 55mm x 23mm (LxWxD).
Small size: Gateway 80mm x 80mm x 25mm (LxWxD).
Sensors use standard AAA batteries
We ship every day and offer 14 days full money back guarantee - no questions asked
CE and FCC certified for use in all of US & EU